Brand Info
ARTLINE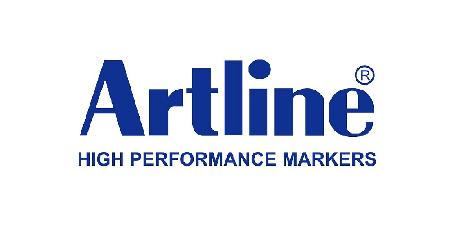 Artline is a Japanese brand, which seeks the highest quality for its products while still maintaining its concern for the environment.
Permanent and whiteboard markers, glass and chalkboard markers, ballpens, calligraphy and sign pens, highlighters, mechanical pencils and erasers are some of the few products they offer.
An interesting quality feature includes how all its permanent markers are devoid of a chemical called Xylene. Xylene, being a toxic substance gives off a strong odor. While Artline does not have this in their permanent markers, this is present in other marker brands and is actually harmful when inhaled.
Artline has ISO certification for both its Quality Assurance and Environmental Management Systems.