Brand Info
HERMA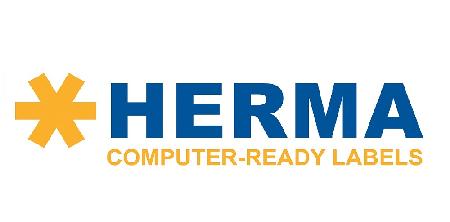 HERMA is a German-made brand acknowledged world-wide as one of the leading fims in self-adhesive technology. They are TUV certified, use environmentally conscious solutions and credited for safety, quality and usability.
Using flexible and pliable films, lamination and coating, their quality of labels is great for industrial, retail and other professional uses as they are dependable and do not come off easily even around the edges.
Sticker labels pre-cut in the size for CD's, continuous machine labels, transparent film labels and regular square labels are some of its offerings.
Driven by the spirit of innovation, HERMA's designs are creative, clean, and dependable for your needs.