Brand Info
MAPED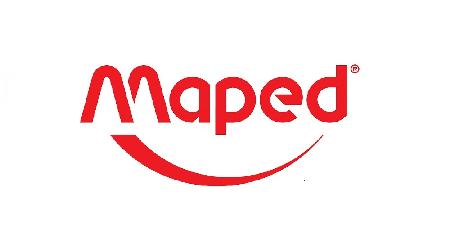 Maped is a French brand that offers advanced designs of products for office, writing and school.
Main product offerings include trendy ergonomic scissors (some even specifically made for left-handed users) or scissors with Tatoo designs on the blade; "Color Peps" series of washable markers, triangular coloring pencils and crayons; amazing designs and well erasing erasers, rubber-made twistable rulers, compasses and more!
Certified with ISO 9001, ISO 14001 and several other certifications, their promise of quality and functional innovation never disappoints. With their mission of reinvention, their unique, eco-friendly, attractive and efficient designs confirm that they are just Simply Ingenious.